UPDATE: 06/03/2021
Due to the ongoing concern with the COVID-19 pandemic, all social activities at the Countryside Community Center are temporarily on hold at this time. We look forward to welcoming you back once it's safe to do so.

Join us at the Countryside Community Center for all different types of activities, including painting, ceramics, bridge, Wii bowling, and much more. Bring a friend or meet new ones!
*No Restrictions
*Prefer Age 60+
Countryside Community Center
9 Sheldon Guile Blvd.
Owego, NY 13827
Phone: 607-687-4222 or 607-687-4120
Hours: Monday – Friday: 8:30 AM – 4:30PM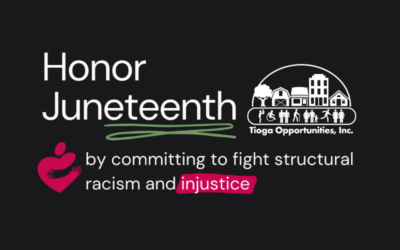 Saturday, June 19th marks Juneteenth—a day to acknowledge + celebrate the freedom of enslaved people in America. Our offices are closed on Friday, June 18th in recognition of this important day and to allow for reflection, education, and understanding. In cities...
read more