Join us at the Countryside Community Center for all different types of activities, including painting, ceramics, bridge, and much more. Bring a friend or meet new ones!
The weekly activity schedule includes:
Ceramics—Mondays 9:00AM to 12:00PM;
Oil Painting—Tuesdays 9:00AM to 12:00PM;
Acrylic and Watercolor Painting- Tuesdays 1:00PM to 4:00PM
Cards and Games- Wednesdays from 1:00PM to 4:00PM
Knitting—Thursdays 1:00PM to 3:00PM;
Quilting—Fridays 9:00AM to 1:00PM.
We look forward to seeing you!
*No Restrictions
*Prefer Age 60+
Countryside Community Center
9 Sheldon Guile Blvd.
Owego, NY 13827
Phone: 607-687-4222 or 607-687-4120
Hours: Monday – Friday: 8:30 AM – 4:30PM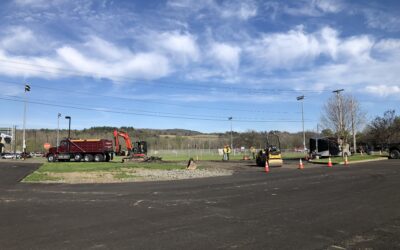 We are pleased to announce the that final paving of our Countryside Community Center will be completed this week. The parking lot will remain open to customers during this time. We urge visitors to watch for traffic flaggers and other directional signage. Updates will...
read more