Board of Directors
Governance
The Agency is governed by a Board of Directors that must be made up of at least one-third representatives of the target/low-income sector, one-third elected public officials, and the remaining members are representative of the private sector.
Board of Directors
2021 Meeting Schedule
Board of Directors
Board of Directors
Randal Kerr, Vice President
James Tornatore, Treasurer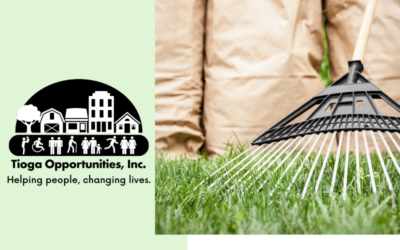 Tioga Opportunities, Inc. is pleased to offer Spring Clean-up events to the community in honor of Community Action month.  Volunteers will provide light yard work to spruce up your home to welcome the Spring season.   Clean-up events have been scheduled in Waverly on...
read more