Learn more about how to use transportation options to improve your mobility and independence.
Transportation is available for eligible older adults and people with disabilities to reach their doctors, run errands, and more!
Volunteer Transportation Services:
Provides transportation for medical appointments and non-medical needs.
Eligibility:
*Older adults and individuals with diabilities
Tranportation Referral Services:
Coordinates with agencies supporting transportation services in the surrounding area for Tioga County residents.
Eligibility:
*Tioga County Resident
Community Tranportation Education:
Helps residents understand and access available services (public transit, web-based planners, etc.).
Eligibility:
*Tioga County Resident
Countryside Community Center
9 Sheldon Guile Blvd.
Owego, NY 13827
Hours: Monday – Friday: 8:30 AM – 4:30PM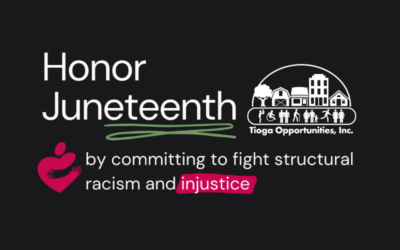 Saturday, June 19th marks Juneteenth—a day to acknowledge + celebrate the freedom of enslaved people in America. Our offices are closed on Friday, June 18th in recognition of this important day and to allow for reflection, education, and understanding. In cities...
read more