Tioga Opportunities, Inc. creates partnerships that strengthen communities while empowering individuals and families to achieve independence and enrich their quality of life.
An innovative, evolving organization that promotes strong, inclusive communities and successful, thriving people.
At Tioga Opportunities, Inc., we value:
Equity, diversity, and inclusion.
The strengths and potential of all people to become actively engaged in improving their quality of life.
Economic security as a means to the well-being of individuals and families.
Effective services delivered by caring staff who treat everyone with dignity and respect.
Innovation in response to changing community needs.
Partnerships that expand our impact.
Excellence in data-driven planning and goal-setting.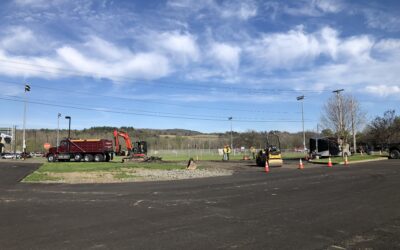 We are pleased to announce the that final paving of our Countryside Community Center will be completed this week. The parking lot will remain open to customers during this time. We urge visitors to watch for traffic flaggers and other directional signage. Updates will...
read more