Exercise for Older Adults
Staying active and healthy is important for everyone, and especially so for older adults. We offer a range of evidence based wellness and exercise classes to help you stay active and maintain good health.
Join us for Chair Yoga with Nina every Wednesday from 10:00 to 11:00 AM at the Countryside Community Center.  Chair Yoga is a gentle form of yoga that is practiced sitting on a chair or while standing using a chair for support…perfect for all ability levels!
Check back for upcoming class schedules.
*Targeted towards ages 60+
Countryside Community Center
9 Sheldon Guile Blvd.
Owego, NY 13827
Phone: 607-687-4222 or 607-687-4120
Hours: Call for information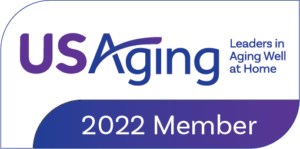 Caregiving from Afar by Deb HaresWhen trying to care for a friend or family member from afar, there are difficulties inherent in the situation. Some drawbacks include not being able to respond to a concern immediately, not being able to see what is going on with your...
read more