Stay informed by signing up for our agency's newsletter for older adults.
*No Restrictions
*Prefer Age 60+
Countryside Community Center
9 Sheldon Guile Blvd.
Owego, NY 13827
Phone: 607-687-4222 or 607-687-4120
Hours: Monday – Friday: 8:30 AM – 4:30PM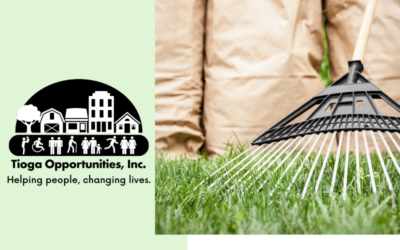 Tioga Opportunities, Inc. is pleased to offer Spring Clean-up events to the community in honor of Community Action month.  Volunteers will provide light yard work to spruce up your home to welcome the Spring season.   Clean-up events have been scheduled in Waverly on...
read more