The mental health and well-being of caregivers is improved with well-deserved respite.
*Tioga County Resident
*Age 60+
*ANY AGE with Alzheimer's disease and related disorders
*Who requires substantial supervision due to cognitive or mental impairment or behavior that poses a serious health or safety hazard to the individual or others
Countryside Community Center
9 Sheldon Guile Blvd.
Owego, NY 13827
Phone: 607-687-4222 or 607-687-4120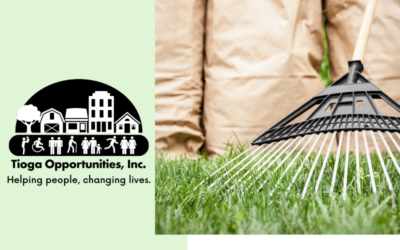 Tioga Opportunities, Inc. is pleased to offer Spring Clean-up events to the community in honor of Community Action month.  Volunteers will provide light yard work to spruce up your home to welcome the Spring season.   Clean-up events have been scheduled in Waverly on...
read more