Through support groups and educational workshops, caregivers are provided with tools to take care of themselves and their loved ones.
The Alzheimer's Association offers a remote support group the 3rd Tuesday of each month at 1:30pm.
Caregivers Support Group meets the 4th Friday of each month at 2:00pm at the Countryside Community Center. You may attend in person or virtually.
Please call 607-687-4120, ext. 315 for more details.
*Caregivers of individuals of any age
Countryside Community Center
9 Sheldon Guile Blvd.
Owego, NY 13827
Phone: 607-687-4222 or 607-687-4120
Hours: Monday – Friday: 8:30 AM – 4:30PM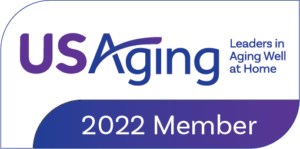 Everyone deserves a safe place to call home. For Patricia, the struggles of living in an older manufactured home in need of health and safety repairs, and helping to raise her grandchildren was overwhelming. "Before this program, I was struggling financially. I didn't...
read more