Vulnerable people are able to obtain and maintain safe and affordable housing.
Eligibility
Section 8: Eligibility
Over the age of 18 and income eligible
Housing Services
1023 State Route 38
Owego, NY 13827
Hours: Monday – Friday: 8:30 AM – 4:30PM
Annual household gross income of all household members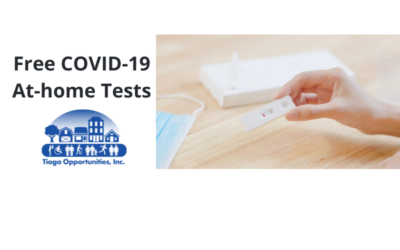 The U.S. Postal Service has begun taking orders for free at-home coronavirus test kits. Every home in the U.S. is eligible to order four free at-⁠home COVID-⁠19 tests. The tests are completely free and orders will usually ship in 7-12 days.You can place your order by...
read more