Congregate Dining For Older Adults
Update: 06/03/2021
In response to the COVID-19 pandemic, Congregate Dining remains closed until further notice.
As an alternative to Congregate Dining, "Grab and Go" lunch bags are still available at the front door of the Countryside Community Center, Monday through Friday, 11:30 AM to 12:30 PM.
Countryside Community Center
9 Sheldon Guile Blvd.
Owego, NY 13827
Phone: 607-687-4222 or 607-687-4120
Hours: Monday – Friday: 11:30 AM – 12:30 PM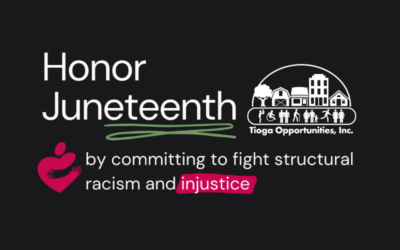 Saturday, June 19th marks Juneteenth—a day to acknowledge + celebrate the freedom of enslaved people in America. Our offices are closed on Friday, June 18th in recognition of this important day and to allow for reflection, education, and understanding. In cities...
read more