Congregate Dining For Older Adults
Join us for a delicious, well balanced meal and friendly conversation with your friends and neighbors!
Congregate Dining is served Monday- Friday from 11:30am to 12:30pm.
As an alternative to Congregate Dining, "Grab and Go" lunch bags are available at the front door of the Countryside Community Center, Monday through Friday, 11:30 AM to 12:30 PM.
Countryside Community Center
9 Sheldon Guile Blvd.
Owego, NY 13827
Phone: 607-687-4222 or 607-687-4120
Hours: Monday – Friday: 11:30 AM – 12:30 PM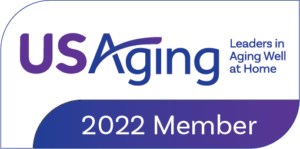 Caregiving from Afar by Deb HaresWhen trying to care for a friend or family member from afar, there are difficulties inherent in the situation. Some drawbacks include not being able to respond to a concern immediately, not being able to see what is going on with your...
read more