Congregate Dining For Older Adults
Join us for a delicious, well balanced meal and friendly conversation with your friends and neighbors!
Congregate Dining is served Monday- Friday from 11:30am to 12:30pm.
As an alternative to Congregate Dining, "Grab and Go" lunch bags are available at the front door of the Countryside Community Center, Monday through Friday, 11:30 AM to 12:30 PM.
Countryside Community Center
9 Sheldon Guile Blvd.
Owego, NY 13827
Phone: 607-687-4222 or 607-687-4120
Hours: Monday – Friday: 11:30 AM – 12:30 PM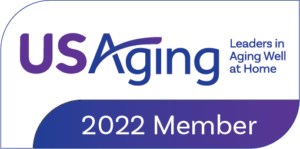 You may know someone who gets a monthly Social Security benefit or Supplemental Security Income payment and who also needs help managing their money. If someone you know needs help, we can appoint a person or an organization to act as a "representative payee"...
read more