Women, Infants & Children (WIC)
The nutritional health and birth outcomes for infants, children, women, breastfeeding women, and families is improved through supplemental food packages, nutrition education, and breastfeeding support.
Eligibility
WIC Eligibility
*NYS Resident
*Income eligible (see chart below) OR receive SNAP, Medicaid, OR TANF
*Pregnant woman; infant/child up to 5 years old
*Mother of infant up to 6 months old
*Breastfeeding mother of infant up to 12 months old
Family Services
110 Central Ave.
Owego, NY 13827
Hours: Monday - Thursday: 9AM – 5PM; Friday: 7:30AM – 5PM
WIC offers late afternoon, Saturday, and lunch time appointments
WIC clinic locations in Berkshire, Nichols, Spencer, and Waverly; call for details.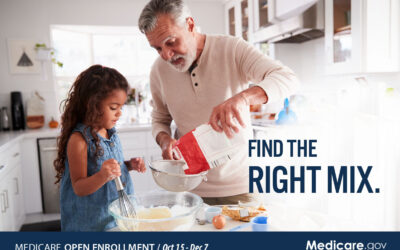 Do you have questions about Medicare? Are you having difficulty with the cost of your Medicare health care and prescription drug coverage? Different people need different plans. There are programs available to help with these costs, if you qualify. If your monthly...
read more