Women, Infants & Children (WIC)
Update 05/21/2021 *WIC community clinic locations are temporarily on hold due to the COVID-19 pandemic. We're happy to help you right over the phone!
WIC is here to help you and your family be as healthy as you can be!
Supplemental food packages, nutrition education and breastfeeding support are available for eligible infants, children, and women.
Eligibility
WIC Eligibility
*NYS Resident
*Income eligible (see chart below) OR receive SNAP, Medicaid, OR TANF
*Pregnant woman; infant/child up to 5 years old
*Mother of infant up to 6 months old
*Breastfeeding mother of infant up to 12 months old
WIC Clinic
110 Central Ave.
Owego, NY 13827
Office Hours:
Monday                          11:00AM to 7:00PM
Tuesday-Thursday        9:00AM to 5:00PM
Friday                               7:30AM to 3:30PM
WIC clinic locations in Berkshire, Nichols, Spencer, and Waverly; call for details.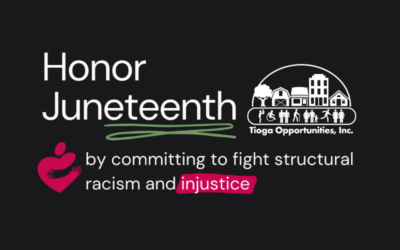 Saturday, June 19th marks Juneteenth—a day to acknowledge + celebrate the freedom of enslaved people in America. Our offices are closed on Friday, June 18th in recognition of this important day and to allow for reflection, education, and understanding. In cities...
read more