Need a pregnancy test? Want to talk to someone about birth control options? Worried about sexually transmitted diseases (STDs)?  We are here to help!
Now offering flu shots. Call to schedule your appointment today.
Same day appointments available most days.
*No Restrictions
*Sliding Fee Scale Based on Income
Family Planning
110 Central Ave.
Owego, NY 13827
Hours: Monday: 11 AM - 7 PM; Tuesday-Friday: 9 AM - 5 PM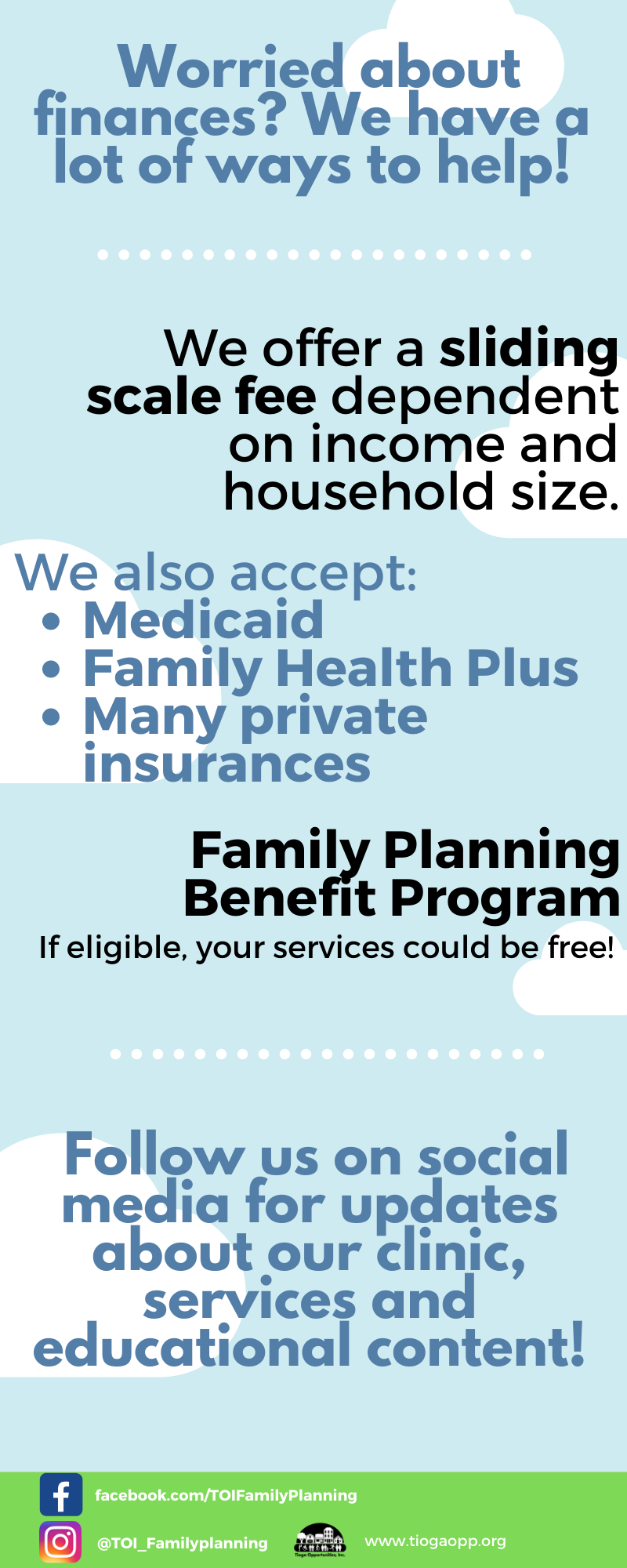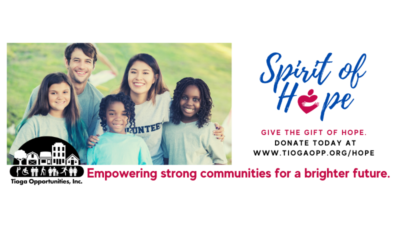 Tioga Opportunities, Inc.'s annual year-end fundraising campaign, Spirit of Hope, will kick off on November 15th, 2021, in an effort to further the organization's mission to strengthen communities while empowering individuals and families to achieve independence and...
read more