Health and well-being is improved through education and reproductive health services.
*No Restrictions
*Sliding Fee Scale Based on Income
Family Planning
110 Central Ave.
Owego, NY 13827
Hours: Monday: 11 AM - 7 PM; Tuesday-Friday: 9 AM - 5 PM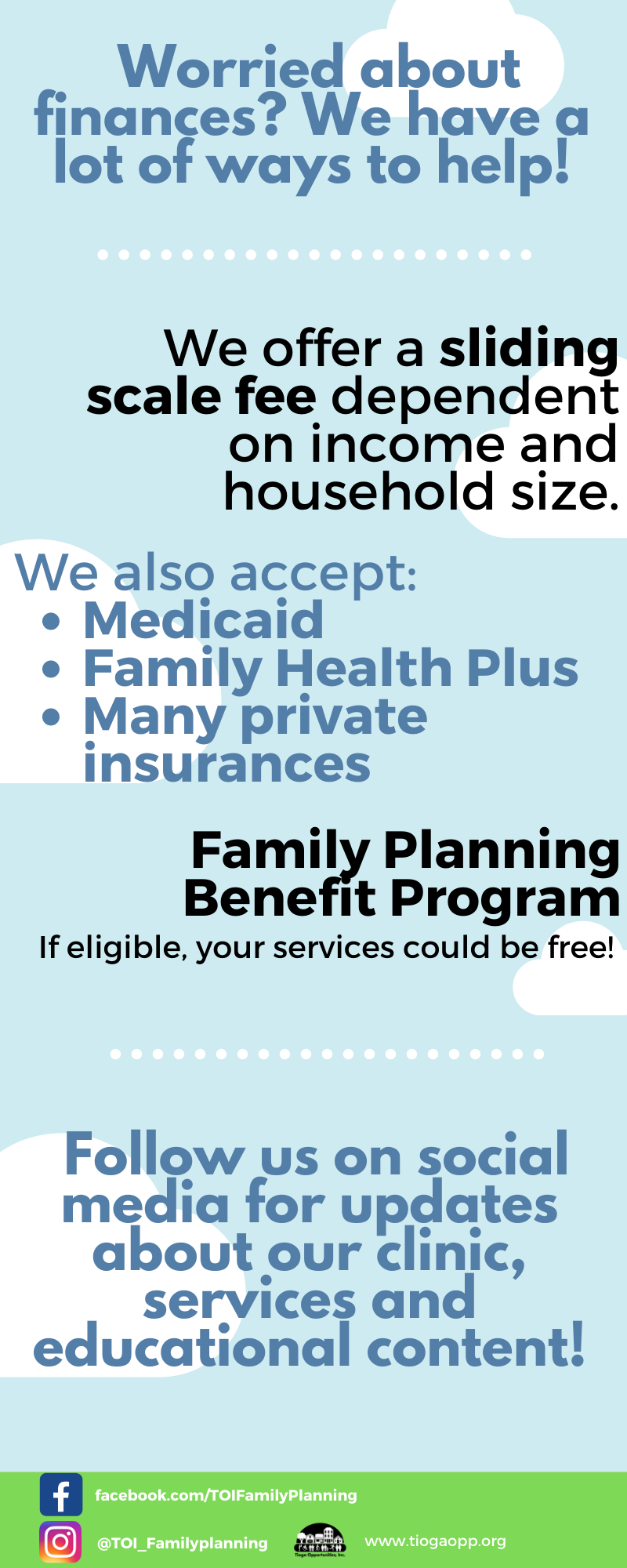 We are pleased to share this important update from our partners at AARP. After a suspension of the AARP TaxAide program for the elderly due to the COVID-19 pandemic, the program will be revived for this tax season. However, due to the continuing potential risks from...
read more