Need a pregnancy test? Want to talk to someone about birth control options? Worried about sexually transmitted diseases (STDs)?  We are here to help!
Now offering flu shots. Call to schedule your appointment today.
Same day appointments available most days.
*No Restrictions
*Sliding Fee Scale Based on Income
Family Planning
110 Central Ave.
Owego, NY 13827
Hours: Monday: 11 AM - 7 PM; Tuesday-Friday: 9 AM - 5 PM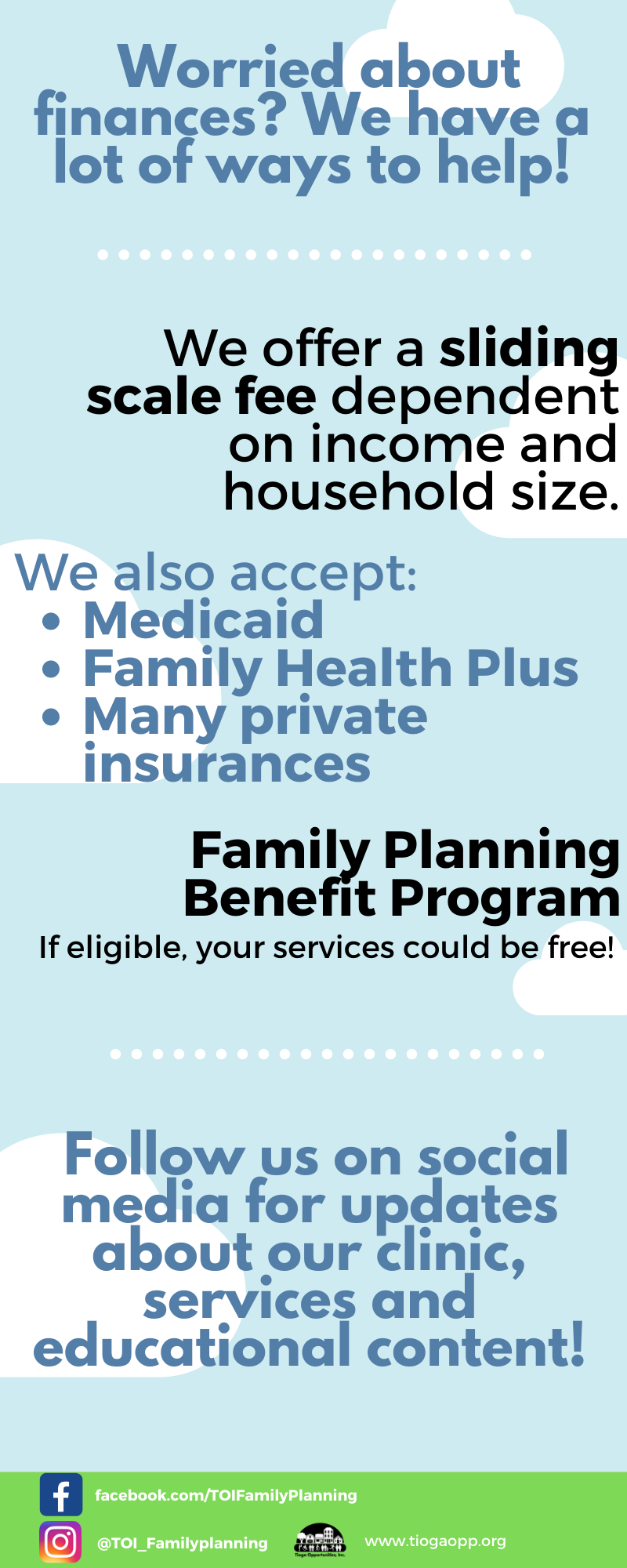 As a Community Action Agency, TOI is proud to honor the legacy of Dr. Martin Luther King, Jr. by working each day in the spirit of the Community Action Promise. "Community Action changes people's lives, embodies the spirit of hope, improves communities, and makes...
read more